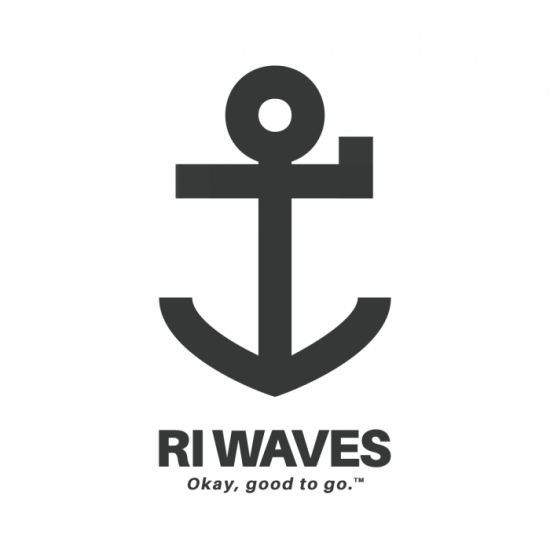 Newport Waves is Going Statewide
The people of Newport, RI, use an everyday friendly gesture to address a very serious problem. It's called the Newport Wave and it's designed to save lives and now it's going statewide.
The Newport Wave was introduced in 2015 after three pedestrians lost their lives on the city's streets in the course of just a few months. Two of the deaths were in crosswalks, and one of the victims was in a wheelchair. Concerned citizens and agencies gathered to figure out what to do to make the city's streets safer.
They learned that people in crashes most often report not seeing the other person, or that the other person didn't see them. How then could the city encourage all road users – people driving, biking and walking – to communicate with one another on the roads? One effort was a public awareness campaign – featuring the Newport Wave and of course now, we have RI Waves.
The proposition is that the wordless but intentional wave between people communicates an agreement – "Do you see me?" and "Yes, I see you," so "Okay, good to go." The smile that often comes with the wave is an added bonus!
The RI Waves campaign will feature friendly faces and familiar places to remind people to "Stop. Look. Wave." The Spanish-version declares "Pare. Mira. Saluda."
Gabrielle Abbate is Chief of RIDOT's Highway Safety Division, where looking out for vulnerable road users is paramount. "As we continue to focus on a goal of zero fatalities statewide, we are identifying best opportunities to improve road user behaviors – so we're the taking the Newport Wave to the next level."
Bike Newport is the coordinator of Newport Waves. Executive Director, Bari Freeman, also sits on the Newport Bicycle and Pedestrian Advisory Commission and the state's Transportation Advisory Committee. She explains, "The 'Rhode Island Waves' campaign reinforces an intuitive gesture. It asks people to wave with intention. Folks don't step out if they don't get the return message. It's working in Newport and we're very pleased that RIDOT and NHTSA are ready to take it statewide now." The statewide version will include multiple video versions, print and outdoor components, and also educational tools for schools and community organizations.  The campaigns are supported by production partners Jai Communications Group and Reynolds deWalt. Newport Waves and Rhode Island Waves are based on "Wave", a campaign produced by Butler Brothers for the city of Austin, Texas.
Please take a few minutes to complete the Safer Streets Survey to help make our streets safer for all road users!
Stop, Look and Wa
ve at every crossing. When you get a reply wave – "OK, you're good to go!"