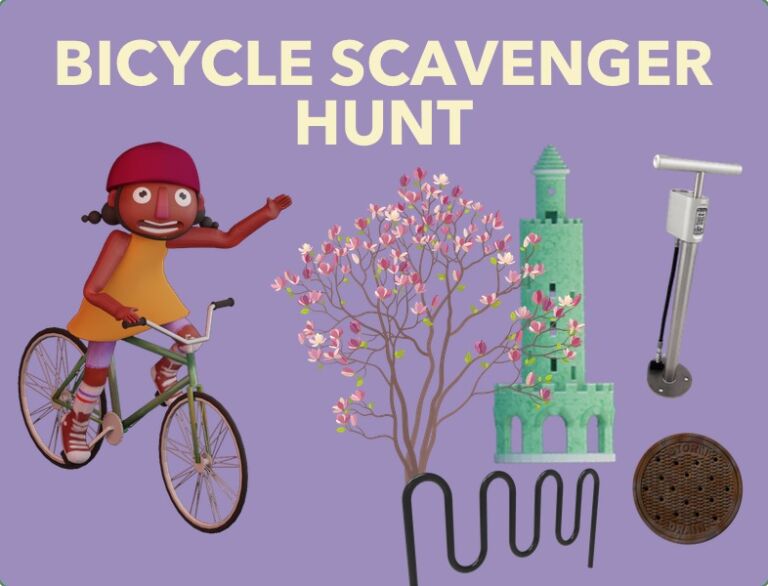 Let's try something new – a Scavenger Hunt!
Find this and more fun activities on RI Bike's Bike Month page.
Head out on your bike in your neighborhood and beyond and see what you can find, photograph them all, and put them all in one post on Facebook or Instagram. Tag @bikenwportri #newportbikescavenger and contribute to the bike community fun! There will be one random lucky winner of a Bike Newport water bottle each day! You don't have to be in Newport to play – let's collect bike happiness from all over.
Scavenger Hunt items to find:
A public bicycle pump (if you're in Newport, RI, you can cheat by locating one HERE – and be sure to top off your tires while you're there)
Cherry blossoms
A magnolia tree
A cool manhole cover
Someone wearing a brightly colored mask
A sign saying "Thank you!"
A mural
A windvane
A "Widow's Walk"
A house built before 1800
A bike rack that you love
An historic landmark
View of the sea
Something yellow – extra credit if you tag @theyellowambassador
Someone else on a bike!
Good luck and happy riding!