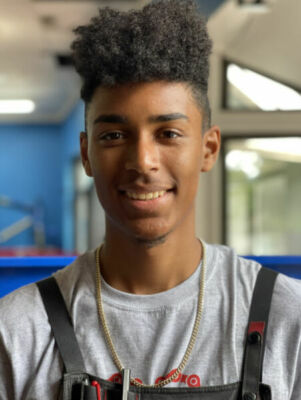 Alexis Payano
Mechanic
"I love riding bikes, I love fixing bikes, I love everything about bikes."
Alexis came to Bike Newport as an intern and quickly stepped up to staff thanks to his combined interest and talent.
"It makes me feel great that I'm helping people fix their rides so they can get where they want to go."
Alexis has been riding since he was 7, riding wherever he could, including to school at Rogers High School. Now he rides a Specialized Epic with full suspension. He likes riding in the streets, in the dirt, and on mountain bike trails in the woods. His bike dream is to bring his bike to the Dominican Republic and ride it there.