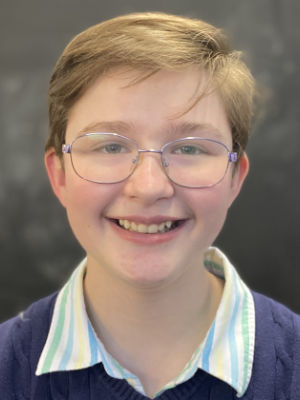 Mary Ellen Williams
Intern
Mary Ellen Williams got to know Bike Newport as a camper in our Summer Bike Camp program and now continues their love of learning and biking as a MET School Intern.
"I love working at Bike Newport because I am always learning new things about bikes and how to fix them. Before working here, I had no idea how a bike works or how to fix them."
Mary Ellen likes listening to Addison Grace, Cavetown and musicals. They love reading and have a bunch of favorite books. One of their many favorites is "They Both Die At The End" by Adam Silveria. As far as snacks go, parmesan Goldfish is probably their favorite.