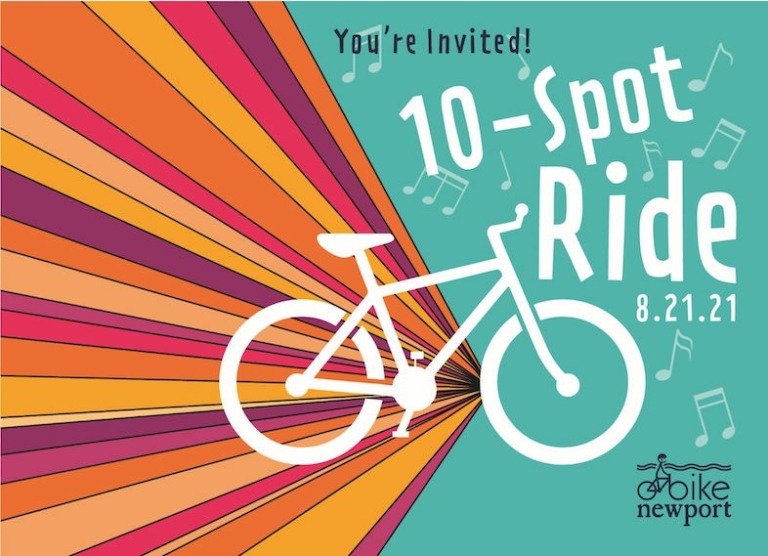 In 2020, in the midst of the pandemic, our safely-distanced social solution 10-SPOT RIDE was a SMASH HIT. Maybe you participated and had a grand time. Or heard all about it from those who did. A refreshingly delightful time was had by all – you can read about it HERE.
NOW, we're happy to announce – the 10-Spot Ride is back!
On August 21st, you can pedal around Newport and experience local food, music and fun on the way – all to celebrate, support and benefit bicycle education, infrastructure, and community. Limited tickets are available, so sign up soon HERE.
WHAT IT IS: Ride your bike to ten lovely spots scattered around Newport, secret until the day of the event, each a surprise, each generously hosted by Bike Newport supporters, and each providing themed food, drink and live music. Your only assignment is your starting spot – after that, you choose the order and route for your visits.
Only 200 tickets will be sold.
Questions – or interest to help sponsor a Spot – please email our Development Director, Jen Bristol, jen@bikenewportri.org.
Thank you and see you on August 21!