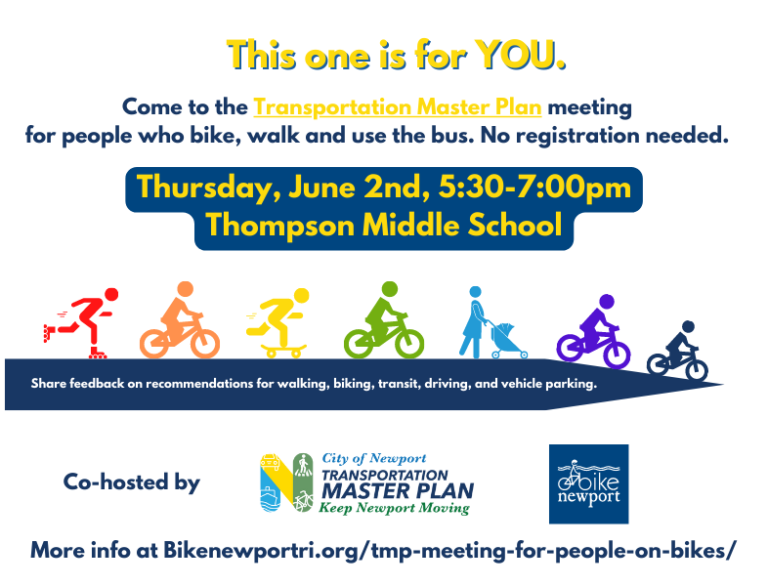 Are you following the progress being made on Newport's Transportation Master Plan? You can keep up with the proposed recommendations and respond through the survey and interactive webmap. at www.keepnewportmoving.com and www.es.keepnewportmoving.com en español.
Bike Newport is hosting a special meeting with the project planners on Thursday, June 2nd from 5:30 to 7pm at Thompson Middle School. This meeting will focus on bicyclists, pedestrians, bus riders, people who depend on bus, people who don't own cars, and organizations that support these populations. Keep Newport Moving will present draft recommendations and will hear our thoughts about how these respond or could respond to our needs and interests. Please come if you can. Encourage your friends and family to participate as well. Together we can build a collective vision for safe, connected, and convenient transportation for Newport!
Visit www.keepnewportmoving.com  for MORE event dates, times, and locations. Send questions and comments about the project to  keepnewportmoving@cityofnewport.com.