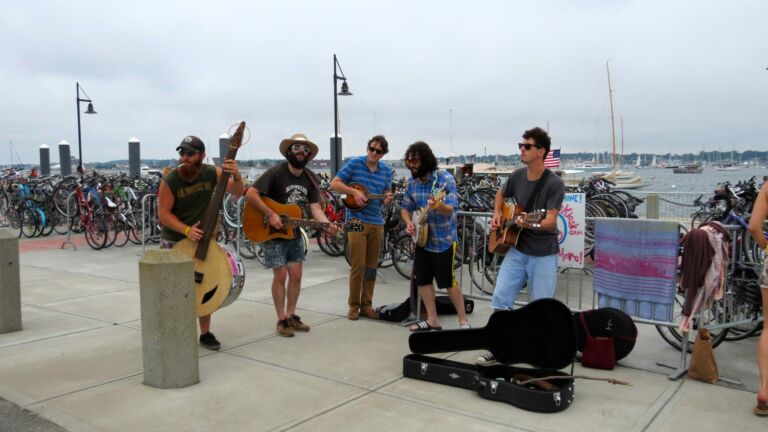 Bike Newport will be busy at the Folk and Jazz Festivals at Fort Adams State Park – providing bike parking, tune-ups. Each shift is 4.5 hours and you'll receive a pass to attend the festival for the rest of the day you work. Parking and tune-up are outside the gate, so we take turns rotating in and out. Full day commitment – tons of fun. And, yeah, GREAT MUSIC!
Jazz Festival – Sat Aug 3rd, 2018 – Sun Aug 5th
To sign up for a shift at the Folk Festival click here
To sign up for a shift at the Jazz Festival click here
And if you've already got the golden tickets, be sure to Bike to the Festivals!