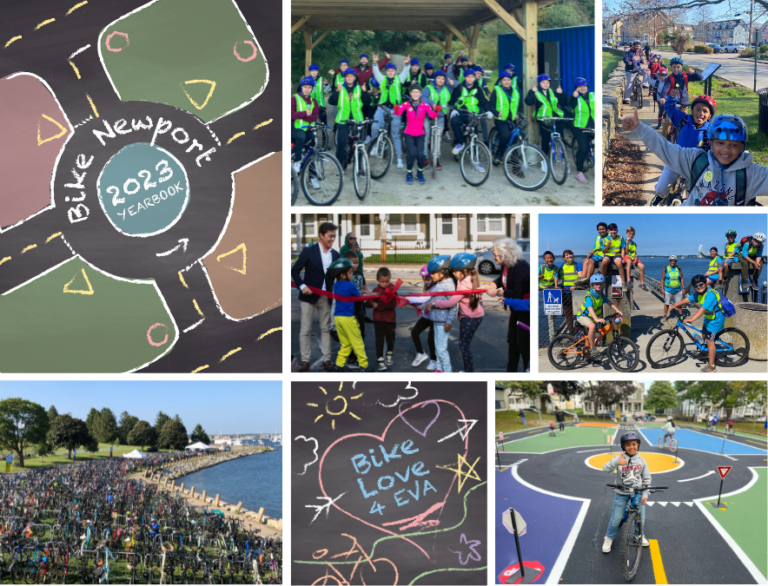 Wow… Even if you think you've been keeping up, there's sure to be something you've missed! What a year of achievements it's been here at Bike Newport! Please enjoy some brief highlights below. Our fun yearbook-themed mailer celebrates how people in our community are impacted by what we do. To ensure you receive yours, please e-mail Chris and let us know if you've moved or wish to be added to the mailing list.
You can help light the way for another great year of bike progress ahead. Bike Newport's annual fundraiser aims to raise $75,000 to sustain our programs and advocacy. Reaching this goal will require generous support from those who value what we do, and we thank you for answering the call.
Updated November 29th, 2023
Matching Funds and Thank You Gifts
The first $50,000 raised toward our $75,000 goal will be DOUBLED thanks to some generous donors!
What's more, thanks to a donation of Murano Glass jewelry, you can claim yours as a thank you gift by increasing your giving over last year (including new donors). These lovely pieces make a great holiday gift for someone special!
Earrings for donations that are $100 over last year
Bracelet for donations that are $150 over last year
Necklace for donations that are $250 over last year
How it works: We will e-mail qualifying donors with a list of available colors. If you wish to receive your thank you gift, you can request a color, and we will do our best to accommodate. Those living locally can then pick up their gift at Bike Newport, while those more than 25 miles away can have them mailed Priority by including $15 for postage.

2023 Highlights – A Year to Remember
Newport Traffic Garden – Adapting the success of our Big Blue Bike Barn, we've converted another unused space into a vibrant community asset by creating Rhode Island's first Traffic Garden. Families are having a blast playing with their bikes on the painted streetscape, and we now have a fun and safe new spot for teaching bike safety during our programs!
Growing Impact, Reach, and Ridership – We distributed more refurbished bikes and brought engaging bike education to more appreciative kids than ever before, we saw record turnout for our group rides and for bike parking at the festivals, and our thoughtful perseverance for better infrastructure opened exciting new pathways for progress. By year's end, we expect to have distributed 450 bikes to the community!
Too Many to List – Our dedicated educators, bike mechanics, and volunteers delivered outstanding programs like our Summer Bike Camp, In-School Bike Safety Education, after school programs, Bike Library, and the Earn-a-Bike / Adopt-a-Bike programs through our year-round Open Garage. And that's just to name a few!
Plus Two New Programs – Rogers Ciclistas and Cycling Without Age. Through Rogers Ciclistas we provided Spanish-dominant high school students with bikes and equipment plus the skills, knowledge and practice to ride them safely to school. Meanwhile, our heartwarming Cycling Without Age program provided fun piloted social rides to more than 80 older adults and disabled veterans on our specially designed trishaw called 'The Chat'.
You Can Propel our Progress into 2024
Following the successful pilot phase, with your help we hope to continue the Rogers Ciclistas program in 2024. We have a list of Spanish-dominant students eager to participate, and we've witnessed the profoundly positive impact the program has had on the recently-arrived participants.
Now that we've created the Newport Traffic Garden, we'll provide programs, workshops, and activities that make regular use of this valuable interactive teaching tool to enhance the bike safety skills and practices of children in our community. Your generous gift will help make that possible.
We're committed to facilitating carbon reduction for Aquidneck Island. Through the Ride Island initiative for a connected and traffic-separated bicycle network, and our determined advocacy to enhance rider safety on our streets, we're working to encourage more people to choose biking for short distances. Your contribution will support these important environmental and public safety initiatives. Thank you!
Thank you for supporting Bike Newport!
We hope you will continue to follow our progress,
contribute, volunteer, and ride with us throughout the coming year.
Wishing you all the joys of this holiday season, and all the very best for 2024!
About Bike Newport: Bike Newport is an effective and respected advocate for making bicycling accessible and welcoming for all people, ensuring our streets become safer places to walk and ride, and building bike culture. We are a force for democratizing transportation and putting people first with innovative infrastructure planning. We're promoting healthier and more climate-friendly living, reducing congestion on our streets, and helping people daily to discover (and re-discover) the joy of riding a bike.
Our mission is to create the conditions that lead to more people biking more often, and to ensure that bicycling is a safe, viable, and comfortable primary choice for transportation and recreation.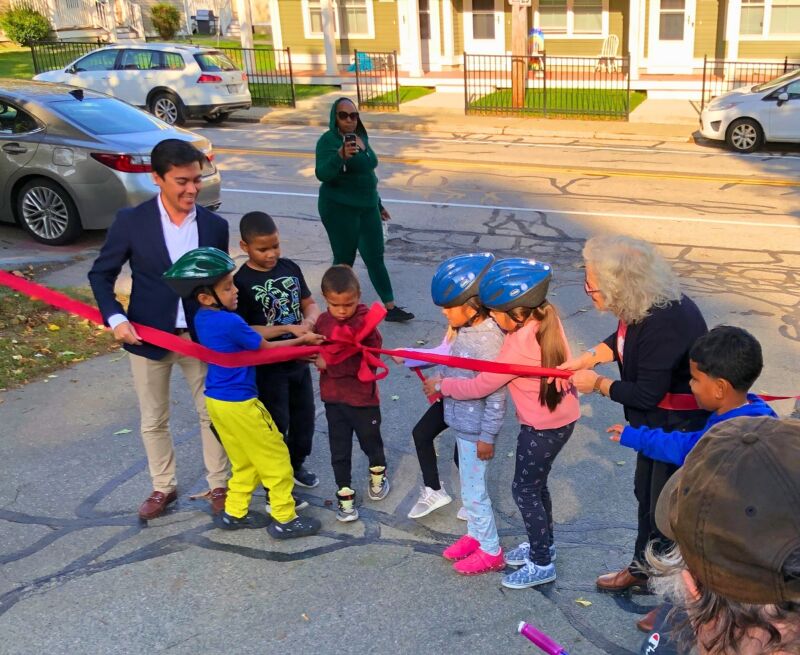 Above: Opening celebration for the Newport Traffic Garden, October 10, 2023. Below: Rogers Ciclistas students practice rules of the road and bike safety using the colorful public streetscape.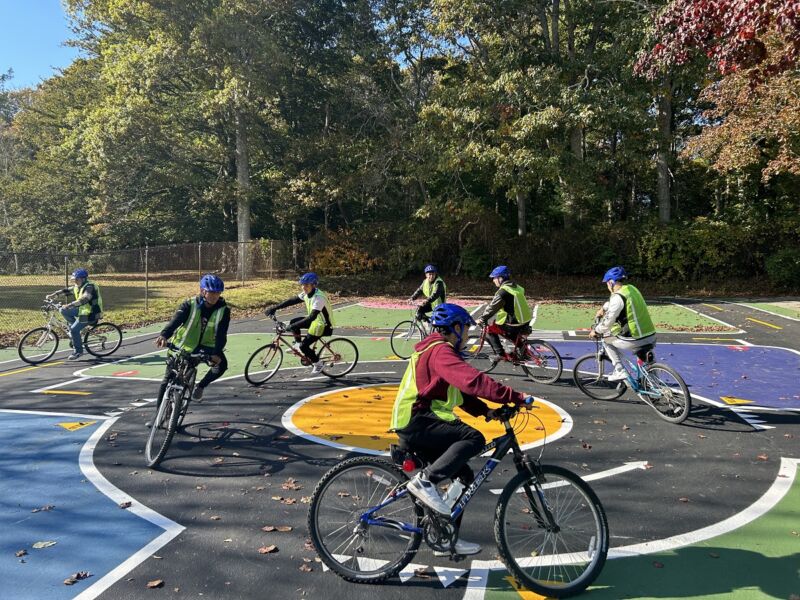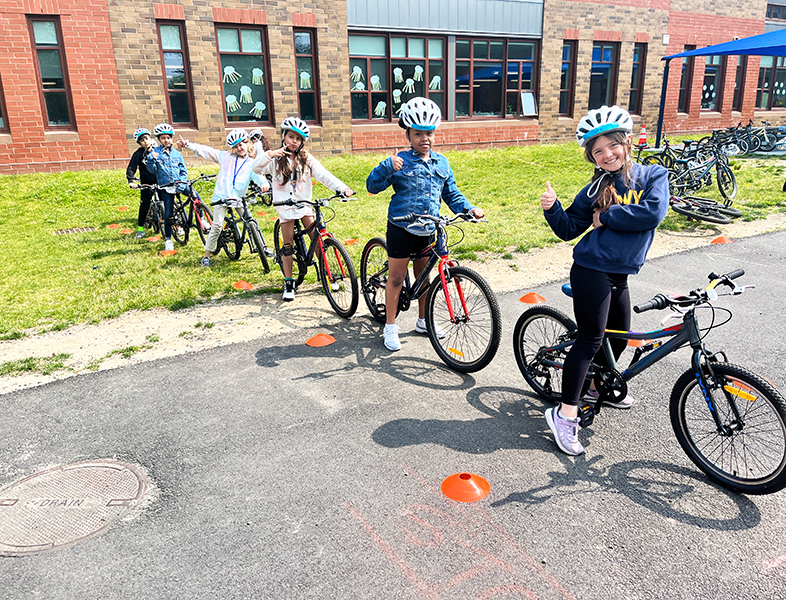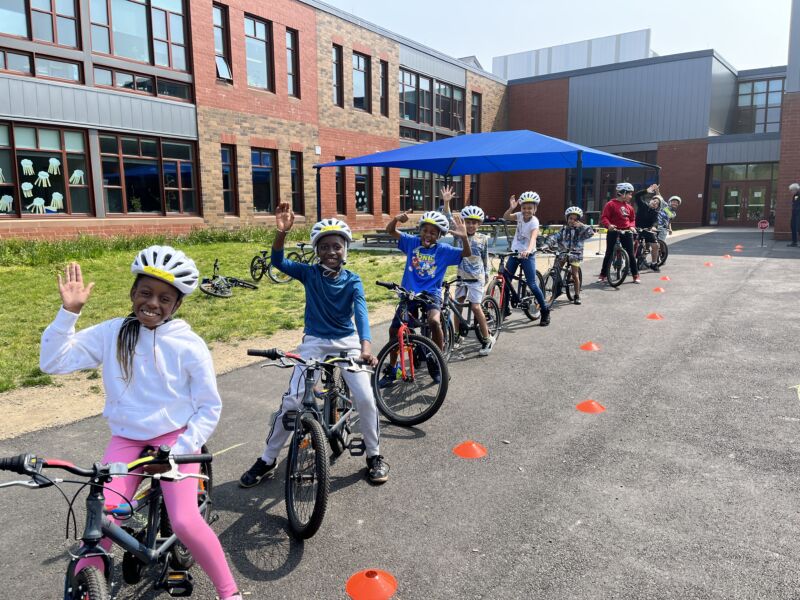 Above and below: highlights from In-School Bike Safety Education at Pell Elementary, Spring 2023.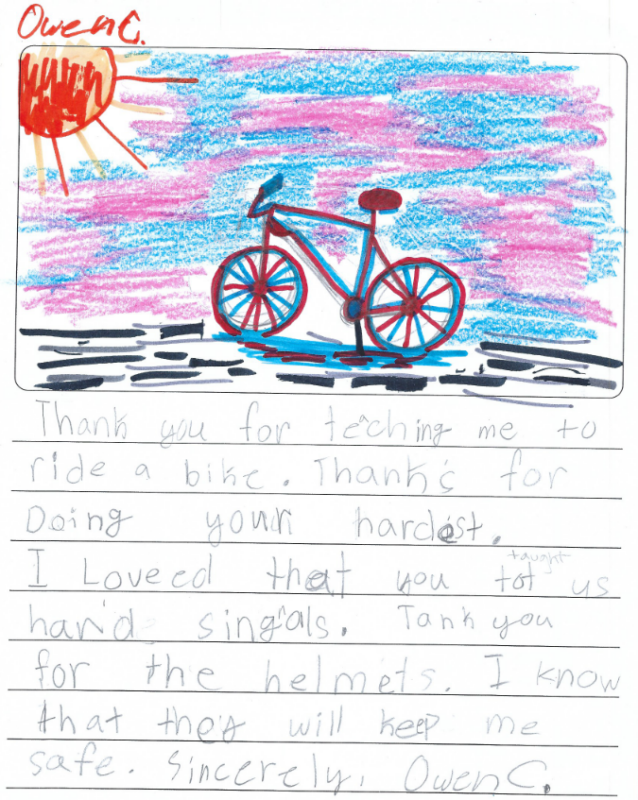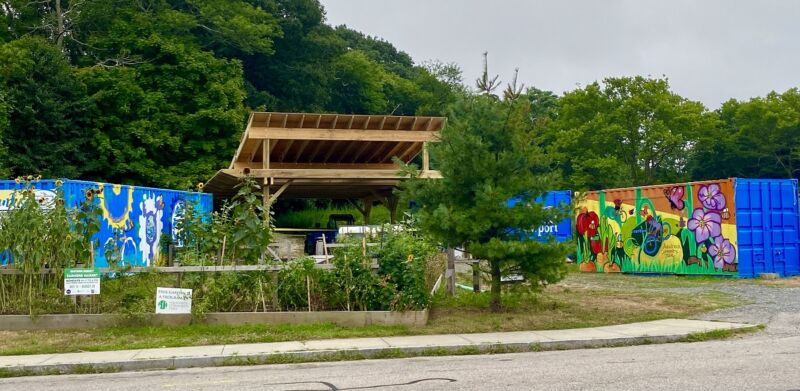 "Bike Newport's spirit and steadfast determination have led to a truly impressive portfolio of accomplishments. The Big Blue Bike Barn is an authentic evolution of a shared vision, ignited by our mutual passion to transform a community. …

A desolate parcel of land owned by the Housing Authority was transformed into a thriving bike campus with a bike library, a youth summer camp program, bike paths, pump tracks, community gardens, and so much more. …

The programs and services offered by Bike Newport have a healthy, lasting, positive impact on the many families we serve and have been welcomed with tremendous excitement by the children and families in the community. Bike Newport is a testament to how much can be accomplished if you put your mind to it."

– Rhonda Mitchell, Executive Director, Housing Authority of Newport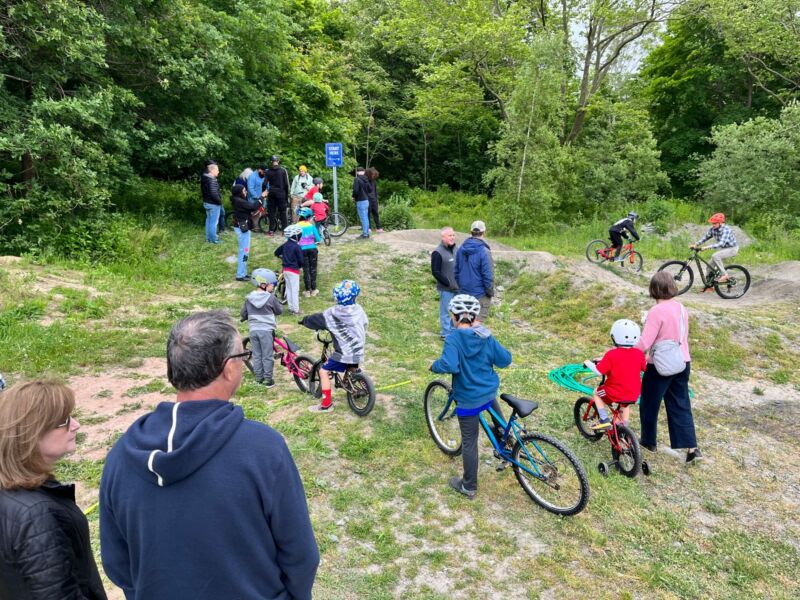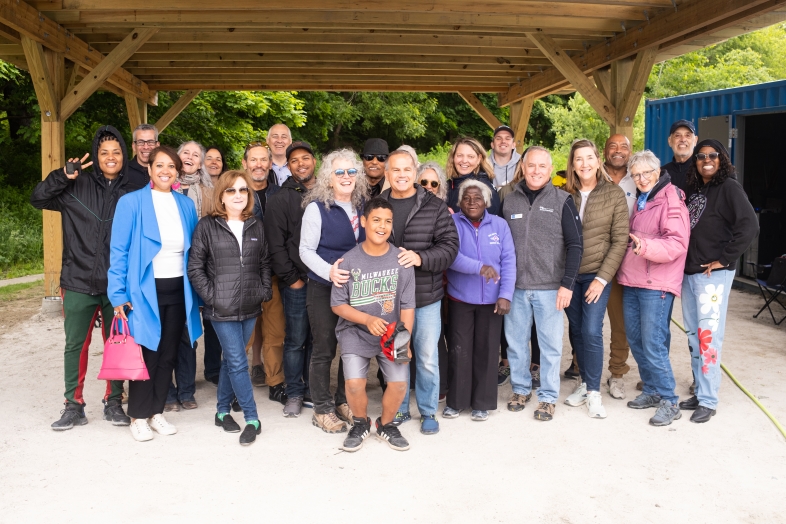 Photos from the Big Blue Bike Barn Celebration, June 3rd, 2023.
What is Your Relationship with Bike Newport?
Our 2023 Yearbook highlights some of the people who connect with Bike Newport in any number of ways. We'd like to hear from you: What are we doing that is especially important to you? What would you like to see us doing more of? What do you want to be a part of? Please tell us by e-mailing MyThoughts@bikenewportri.org. Thank you!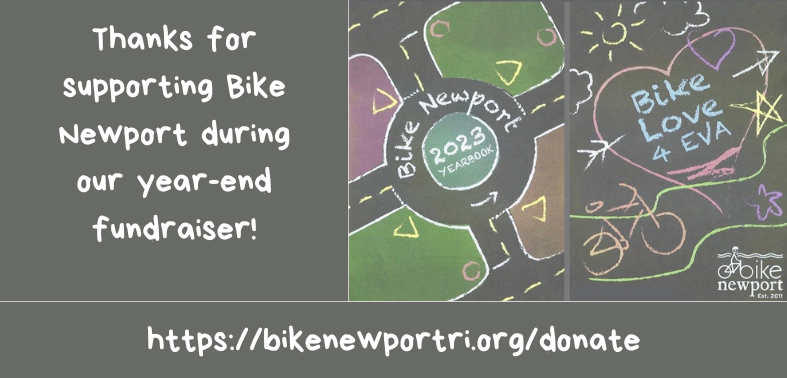 Thanks so much! Your generous gift will be DOUBLED!