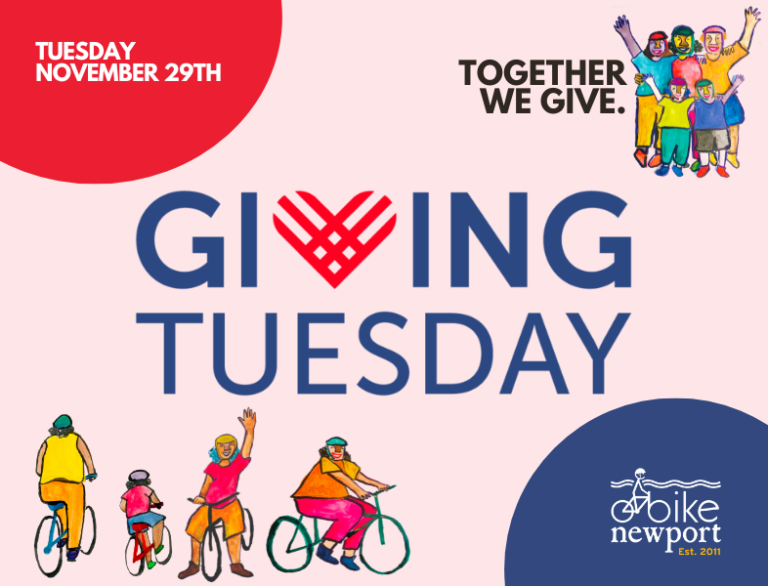 Bike Newport is always pedaling forward for safer and better biking options for riders of all ages. We're building inclusive bike culture for healthier humans, cleaner air, and reduced traffic in our community.
For this year's Giving Tuesday (November 29th), we're seeking your support for our new and exciting In-School Bicycle Safety Program. Here in the program's first year, we've brought fun and engaging bike safety training to the 3rd Grade at Pell Elementary and the 5th Grade at Thompson Middle School. With your help, we're eager to expand our reach, bringing this important new program into more grades, and at more schools, during 2023.
As we recently highlighted here on our blog, local schoolchildren are learning to ride safely and confidently thanks to the dedication of our bilingual certified bicycle safety educators, Marissa Caito and Maria Figueras. The students learn that safety and happiness come from sharing spaces predictably, respectfully, and courteously – whether we are biking, walking, or driving.
In addition to the crucial safety training, it's our hope that this in-school program will inspire a love of biking and other joyful outdoor pursuits that lasts for a lifetime. As our Director of Education Clare Woodhead noted: "Introducing kids to bikes and bike safety opens up a world of happy and confident self-propulsion, along with plenty of fresh air. Win win win!"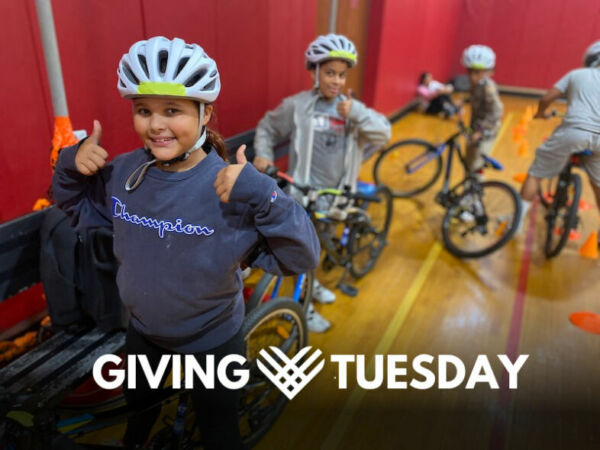 "I loved it, more people should ride bikes! It was really important to learn the rules of the road and hand signals so that we can be more safe while riding our bikes." – Lydia Grace Dyer, aged 10
Please click here to donate through our website, donate through our Giving Tuesday Fundraiser page on Facebook, or drop a check in the mail or through our mail slot at 62 Broadway. Thank you for supporting our efforts to inspire a new generation of safe and happy bikers, and thank you for your support of Bike Newport.