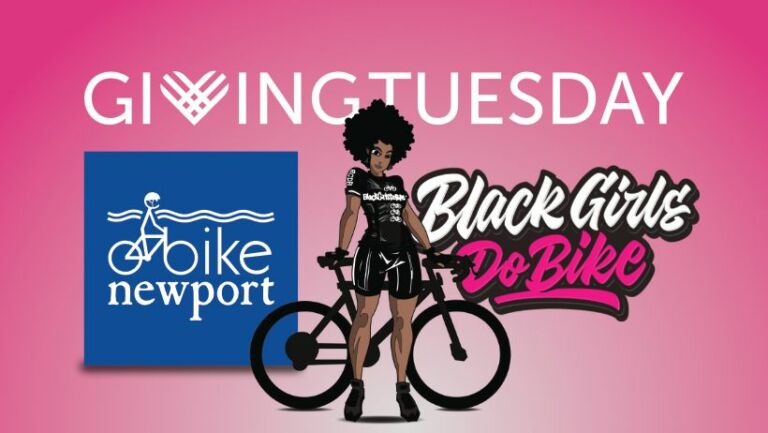 We're getting the BGDB party started in style – JUST launched and we already have a dedicated fundraiser with a generous MATCH from a donor as excited about this new program as we are! GIVING TUESDAY supports Black Girls Do Bike.
Biking is for everyone. Bike Newport is for everyone. And sometimes that takes extra attention and intention. Whether it's multi-culture, multi-lingual, multi-ability, or multi-style – we're going to keep working until everyone feels at home on a bike.
Read about the launch of Black Girls Do Bike HERE, watch the video below, and DONATE HERE to have your gift doubled. Questions – call Bike Newport at 401-619-4900 or email Allyson McCalla.
We're super excited about Black Girls Do Bike and we hope you are, too. 2021 promises more people on bikes and loving it.
Click HERE to donate – and be sure to tell us what you think when prompted – thank you!
PS Black Girls Do Bike Gifts to Giving Tuesday Donors:
Everyone who donates $150 or more on Giving Tuesday gets a BGDB/Black Lives Matter 2-sided lawn sign, and,
Everyone who donates $250 or more on Giving Tuesday gets a lawn sign AND a canvas tote. See the merch HERE.
.