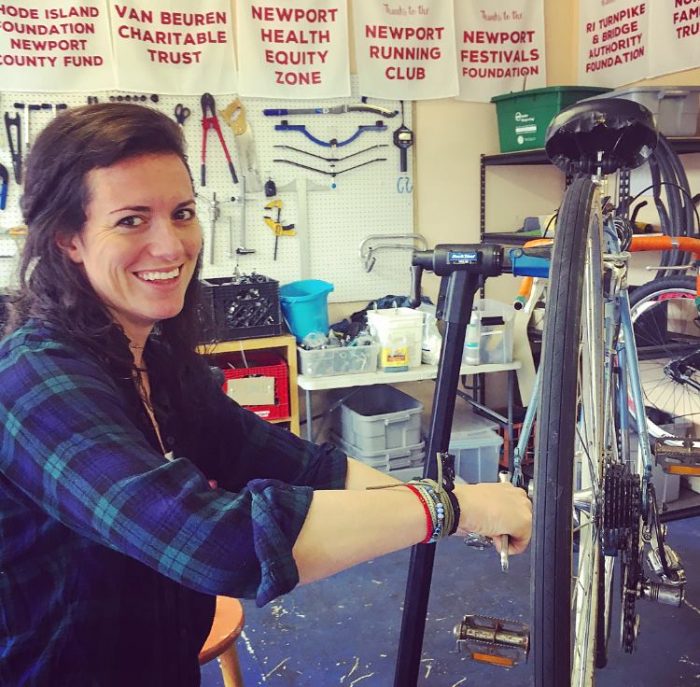 Double the fun! We've got two ladies nights at the Bike Garage where you will find an exclusive and encouraging space for female-identifying bicyclists.
This night is a time to bring your own bike project to work on with our female bike mechanic, or just to tinker and practice working with the tools.
Keeping your bike in tip-top shape means regular maintenance, preventative measures, and the occasional on-the-road quick fix. From the basics to the more advanced, whatever your level, this is for YOU!
No mechanical knowledge or experience necessary – just an interest in learning!
May 10th & 24th
4:30-7:00pm
Bike Newport